The Event URLs add-on allows you to easily add a custom URL to Sugar Calendar Events, which is great for linking to events that are happening on other web sites or when you wish to use a page on your site other than the default one created by Sugar Calendar.
With this add-on, you can add a custom URL to any event created through Sugar Calendar, set it to automatically redirect or open in a new tab, and even add some custom text for the link itself.
Simple interface
Inside the "Link" section, each Event can optionally have its own custom URL, so you can individually link specific Events off to other locations without having them impact other Events on your site.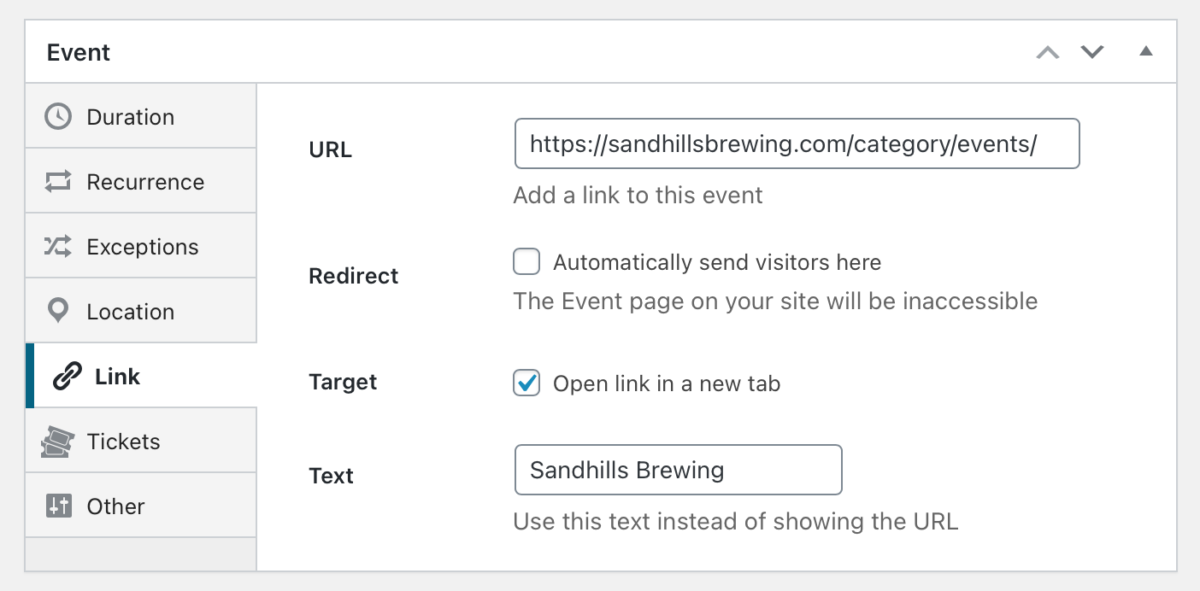 Event Details
The custom Event URL is automatically added to the Event Details area of your single Event pages and Event archives & listings.

Redirection
You can even optionally set it up so that visitors to your single Event pages will automatically be redirected to the custom URL that you've configured. This is particularly helpful when you want to list Events on your own website and in your calendar widgets, but ultimately want your visitors to land on another page or website instead.
Free download with Professional and Ultimate licenses
Event URLs is available for free to all customers with a Professional or Ultimate license. If you have a license already, log into your account to download the add-on. If you wish to upgrade an existing Personal or Plus license, that can be done from your account page. And if you'd like to purchase a new license in order to gain access to this add-on, visit our pricing page.