We are excited to announce the release of our first Pro add-on for Sugar Calendar!.
Calendar Feeds allows you to easily sync events from Sugar Calendar to other calendar applications, such as Google Calendar, iCal, Gnome Calendar, and more.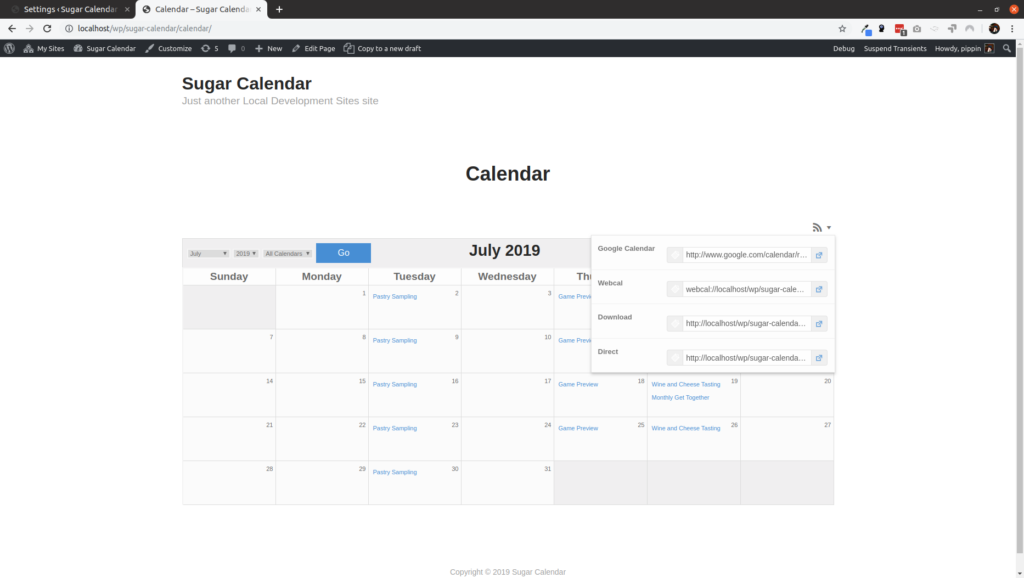 Feed options are shown on each calendar on the frontend of your site and also in the admin area.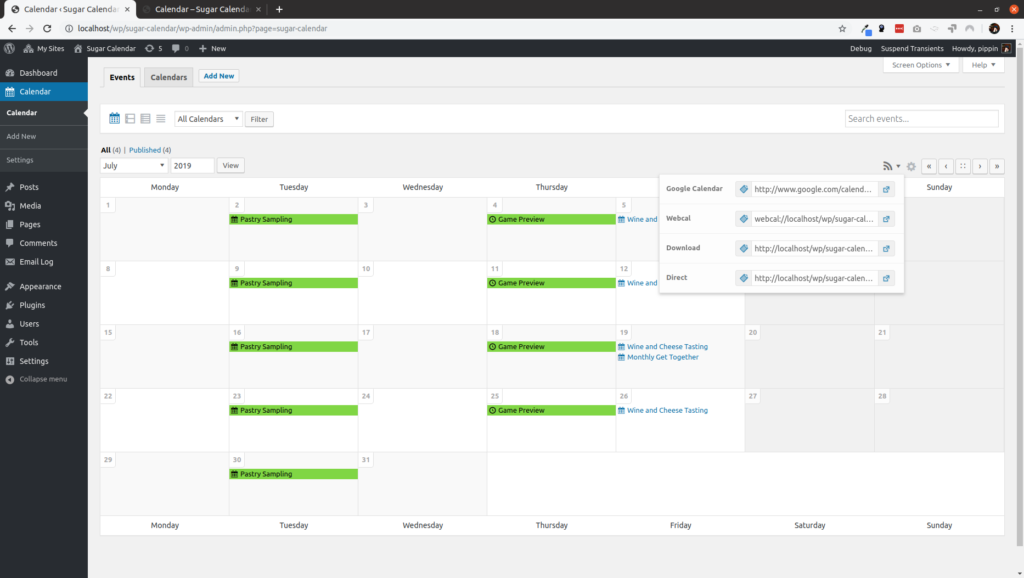 Calendar Feeds also adds a "Add to Calendar" option on the details page for individual events, letting site visitors easily add specific events to the calendar application of their choice.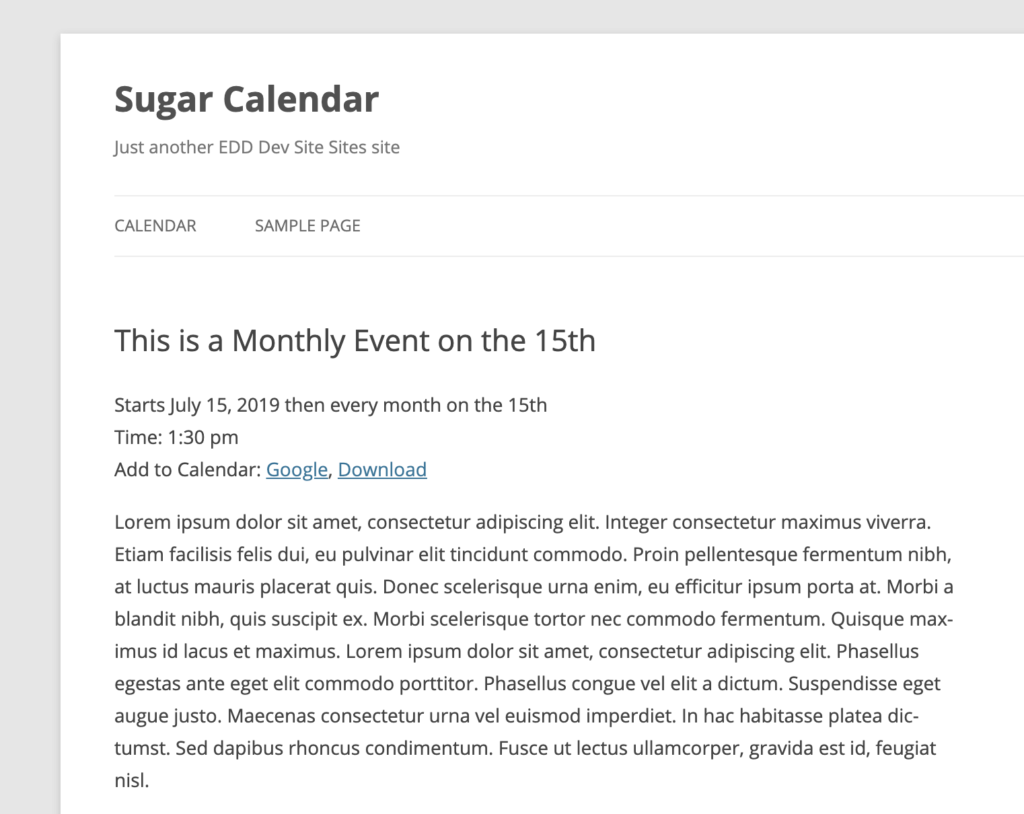 Additional screenshots can be seen on the add-on page.
This Pro add-on, and all future Pro add-ons, is available free-of-charge to all Professional and Ultimate license holders and can be downloaded from your account page. If you own a Personal or Plus license and with to gain access to Calendar Feeds, you may upgrade your license from your account page. If you do not yet own a license of any level, visit our Pricing page for pricing details.