We launched our Event Ticketing add-on in August with an integrated purchasing experience powered by Stripe. Today we're happy to share that we've now expanded the purchasing options supported by the add-on to include purchasing event tickets through WooCommerce!
This update means that you can now use WooCommerce and every payment gateway supported by WooCommerce to sell your event tickets. You are no longer limited to using just Stripe.com for payment processing and can now us every other merchant processor that WooCommerce supports, including PayPal, Authorize.net, Braintree, Square, and so many more.
When WooCommerce and Event Ticketing are both activated on your site, an option will be displayed on your event creation screen that allows you to designate if tickets for the event should be purchased through WooCommerce:

With WooCommerce checkout enabled, customers still see the same Add to Cart option but clicking the button will take the customer directly to the WooCommerce cart page.
During checkout, customers will be given an option to enter their attendee information (optional) and complete their purchase using the standard WooCommerce checkout experience. After the purchase is completed, customers are shown their event ticket details on the order receipt page and given an option to email and/or print the event tickets.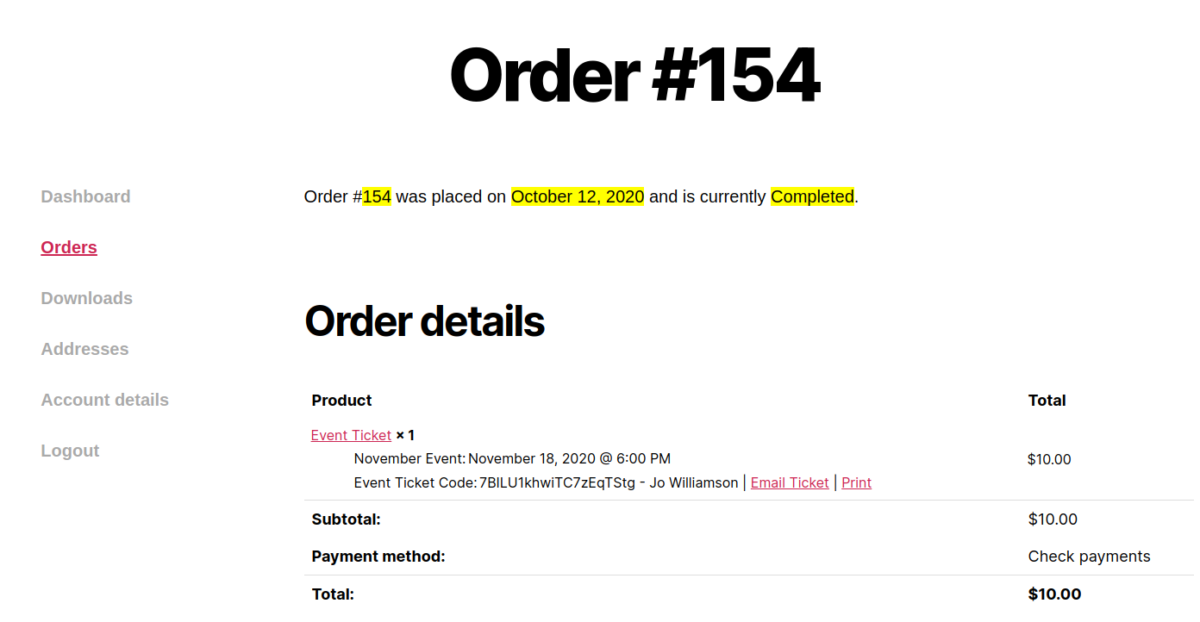 Benefits of using the WooCommerce checkout integration include:
Seamless purchasing experience for your customers when you already use WooCommerce
Automatic support for every WooCommerce payment gateway
Advanced reporting features
Direct support for AffiliateWP
Automatic support for most WooCommerce extensions, including custom checkout fields and so many more
Complete sales tax and VAT support
If you already own a Professional or Ultimate license, the version 1.1 update of Event Ticketing is available as a free download from your WordPress plugins page or from your account page. For those that do not yet have the necessary license, you can purchase the Professional or Ultimate option today and get immediate access to the Event Ticketing add-on.